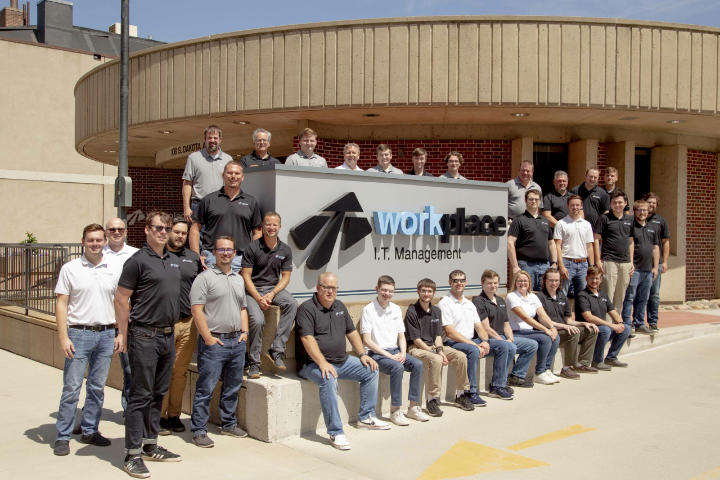 Join Our Team
At Workplace, technology is more than a job. It has the power to make life and business easier for our clients, our staff, and our community.
Contact Us
Superior Service
"Marcus took care of the problem quickly and got me back to work. Thanks!!"

"Pleasant tech and helpful."

"always helpful and listen to us."

"response time was great!"

"Prompt, efficient, friendly! "

"This particular issue has been troublesome and irritating, but Kolby worked with us to try and come to a resolution. While we fully believe the crux of the issue lies with licensed software (Adobe), Kolby was able to research and provide a work-around that we will utilize. Thank you, Kolby, for your patience with us and for your diligence in seeking resolution!"

"Dan was great to work with easy to for us to take care of shared customer between our companies."

"Very quick to resolve the issue and explain everything"
"Caden was very pleasant to work with. He was courteous and made sure to keep me updated of the progress along the way of getting my issue solved. "

"Super fast service! Thanks, guys!!"

"very quick and very knowledgeable!!! Always a pleasant experience when I deal with IT! "

"quick service and got what I needed "

"He taught me well. Thanks!!"

"You had us try basically the same things we had already tried, but it worked, and you got us back up and running quickly. Thank you"

"Fast and issue resolved."

"Got it fixed right away!"

"You are always attentive, responsive, and make IT easy. Thanks loads. "
Located in Sioux Falls, South Dakota.