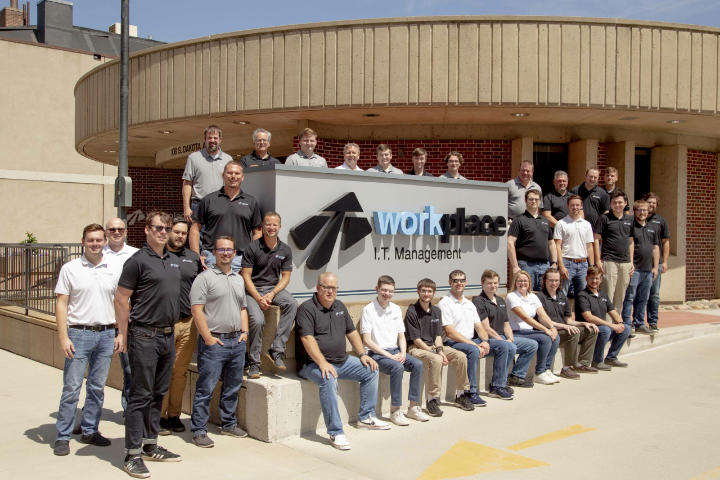 Join Our Team
At Workplace, technology is more than a job. It has the power to make life and business easier for our clients, our staff, and our community.
Contact Us
Superior Service
"He was polite and informative. "

"Quick and efficient! Love the team!"

"It is always a quick fix so I can get back to work."

"Quick and friendly service"

"They were very prompt to fix the issue and patient with me as well. "

"job got done with very little input from me!"

"Got me all fixed up in no time at all. Thanks!"

"Michin (sp) was helpful and explained the process to me in a way I could understand. He did a nice job and represented Workplace IT well. "
"Daniel is so easy to work with and always finds a solution to my issues!!"

"quick response and politeness"

"no, not really. it was just a normal call for an authorization for a download."

"Responsive and helpful!"

"The tech was wonderful. He took care of swapping out my computer quickly and answered all my questions. He made sure everything was running smoothly before he left."

"Very quick troubleshooting."

"System was restored to previous state without issue! Great job!"

"Answered phone quickly and resolved problem quickly."

"Very knowledgeable and patient."
Located in Sioux Falls, South Dakota.