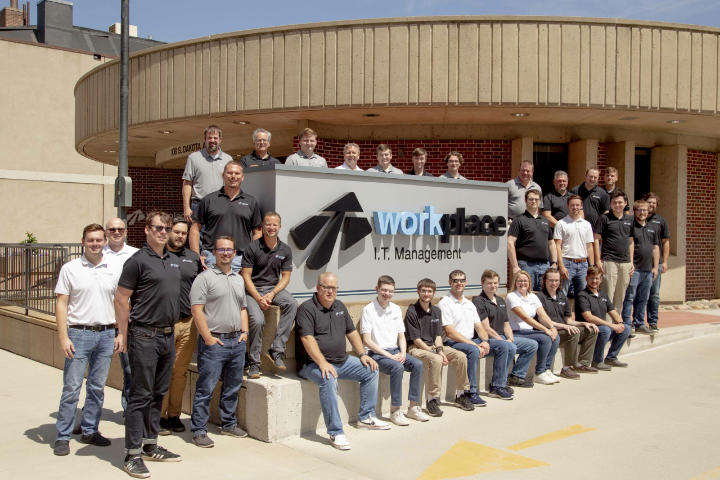 Join Our Team
At Workplace, technology is more than a job. It has the power to make life and business easier for our clients, our staff, and our community.
Contact Us
Superior Service
"Dan was awesome and did everything he could to make sure my issue was resolved. Thanks again! "

"Resolved the issue in under 15 minutes. Well done and thank you!"

"Eric was very professional, patient and helpful!"

"Brady's mouse strokes were slow, smooth, and easy to follow. His positive communication skills helped me understand how to problem solve that same issue in the future; that way, I don't take too much time away from his hard-earned table tennis games. I will not hesitate to reach out to Mr. Miranda-Fechner in the future for additional computer issues."

"Very kind on the phone and got exactly what I needed done taken care of in a timely manner."

"prompt, helpful, straight to the point using up very little of my time. "

"Got an answer quickly that resolved the problem. For the record, the "lockup from Microsoft" didn't come from an email as the ticket reports, but from accidently clicking on a link on the SouthDaCola political blog. Thanks."

"quick responses are very much appreciated!!"
"Thank you, Kaleb, for taking the time to dig into this VPN issue."

"Great Service without the person on the other end making me feel like a dumb-bell :)"

"Great service as always."

"It was quick and got me what you wanted."

"you fixed the issue quickly and followed up to see if the issue was resolved. thank you!"

"Markus does a great job helping us diagnose problems with the PCs running our shop equipment. It's hard to know when the problem is with the machine hardware, the PC hardware or the software, and Markus does a great job helping us figure that out and determining a solution."

"Thanks again Markus! Steve"

"I appreciated that the tech checked AD as well which was more than asked for in the request. "
Located in Sioux Falls, South Dakota.