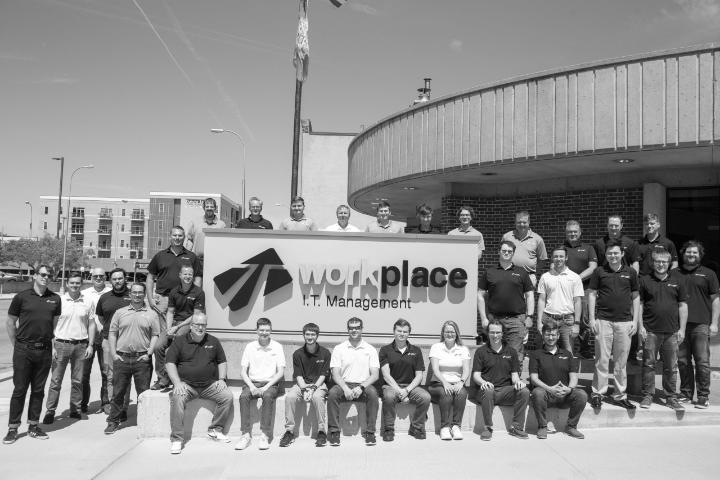 Deep Bench of IT Pros
By engaging with Workplace you'll gain access to an experienced team of  IT Generalists and Specialists. Most importantly you are retaining a team committed to creating superior client experiences on a daily basis.
The Workplace Team includes the following dedicated Lead resources:
Client Experience
Service Delivery
Client Technical Concierges
Security Advisor
Design Architect
Project Manager
Admin Account Manager
Engineers

11

Staff Technicians

15+

Interns

5 +

Leads

8
Superior Client Experiences
"Just took care of the issue. Much appreciated. Thanks!"

"Good customer service! "

"The open lines of communication was awesome!!! Great work and always more than willing. Thanks Team for your great support, your service is second to none. "

"Took time to investigate and understand issue plus offer some alternatives solutions."

"Outstanding, thank you!"

"super friendly per usual!"

"It was quick and easy without any condensation "

"Dan was a hero again to help me get my Outlook unlocked when it froze. "
"Very thorough and immediate help with emergency problems… as well as persistence with the not-so-easy-to-fix problems that require more digging. "

"Always patient and helpful. THANKS!"

"Jared was very quick to respond, and the issue was resolved in a timely manner."

"Fast and efficient as usual! :)"

"Always willing to help with computer issues on a last minute notice"

"quick service! You guys rock"

"I have some basic knowledge of computers but not enough to get by without help from you guys. Your team has been able to get me up and running every time I ask for help. And better yet, they are willing to explain to me what's wrong so I can understand it myself. I really appreciate the positive and helpful attitudes. "

"Very helpful in explaining what I needed to do."

"Took care of the issue."
Located in Sioux Falls, South Dakota.