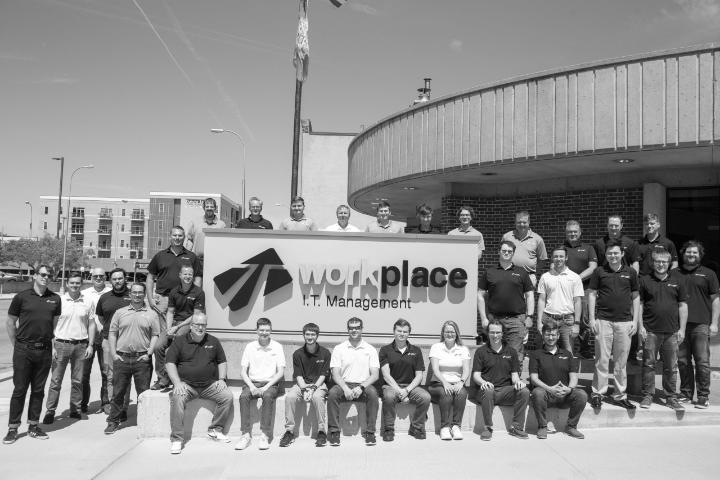 Deep Bench of IT Pros
By engaging with Workplace you'll gain access to an experienced team of  IT Generalists and Specialists. Most importantly you are retaining a team committed to creating superior client experiences on a daily basis.
The Workplace Team includes the following dedicated Lead resources:
Client Experience
Service Delivery
Client Technical Concierges
Security Advisor
Design Architect
Project Manager
Admin Account Manager
Engineers

11

Staff Technicians

15+

Interns

5 +

Leads

8
Superior Client Experiences
"You are always so helpful and patient when you are on the line with me. Thanks Markus! "

"Thanks for the great help, it was fast, and friendly"

"It's working!!! Great, thank you."

"Quick response to ticket is much appreciated."

"I had to call about adobe and he was patience. Friendly and explained why it wasn't working. good good!"

"Markus thanks for the quick follow-up! Steve"

"fast and efficient service yay! 😀 "

"Professional and personal very likable person walked me right through it no problem"

"Great customer service and friendly! Keep it up"
"Helped me get a better server connection."

"Followed up at the end of the call to confirm I understood how to use the program and open the attachments. Thank you for your time!"

"best customer service and solved my dilemma "

"Looked into my concern on email compromise quickly and thoroughly."

"Easy to work with, personable, and understood how to address my issue. "

"Called right on time. Adrian friendly."

"Marcus is always great to work with"

"appreciated the extra time he took to talk and walk me thru the options."

"Daniel did a great job figuring out the problem and getting it resolved quickly! He always does a fantastic job!"

"Marcus is always great, patient and fixes the issue!"
Located in Sioux Falls, South Dakota.