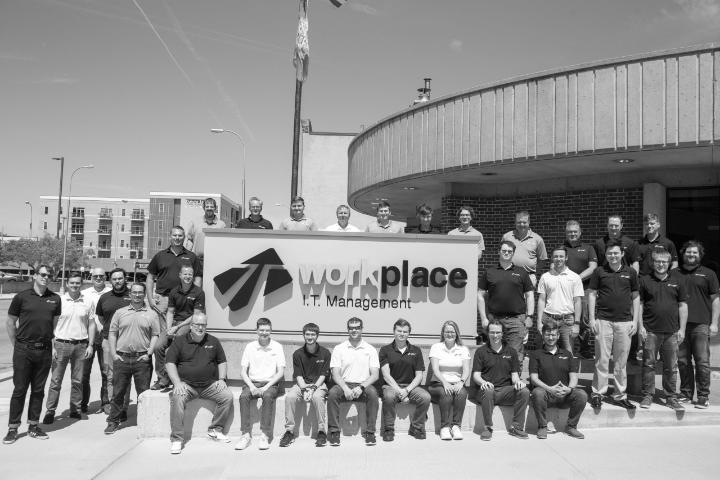 Deep Bench of IT Pros
By engaging with Workplace you'll gain access to an experienced team of  IT Generalists and Specialists. Most importantly you are retaining a team committed to creating superior client experiences on a daily basis.
The Workplace Team includes the following dedicated Lead resources:
Client Experience
Service Delivery
Client Technical Concierges
Security Advisor
Design Architect
Project Manager
Admin Account Manager
Engineers

11

Staff Technicians

15+

Interns

5 +

Leads

8
Superior Client Experiences
"appreciate the phone call"

"Very friendly and professional. "

"Yes, Brady made the entire project I wanted to accomplish MUCH easier – very knowledgeable and pleasant to work with. Thank you so much for the help! "

"Quick and friendly, explained what was going on and why!"

"Resolved my issue on the spot. "

"Very quick turnaround time of one day. Nice!"

"Well, quickly fixing the problem is high on that list. But I also appreciate the tech for his pleasant attitude, sense of humor, and generally treating me with dignity. "

"Love how the one email solved the problem for our employee! Great teamwork guys."

"I got my account back exactly after an hour, quick responses to my calls, follow up and check on if I get I get everything set-up as supposed. Thank you "

"Great Job! Answered my questions."
"I called and spoke with Mark about needing an OOO changed right away. He understood my request and handled it immediately! So appreciated!"

"I so appreciate Dorin's knowledge and explaining what and why we are answering or doing things. Makes my life so simple!!! Thanks!"

"quick service and good communication"

"Problem was fixed 5 seconds after Caden called!!"

"Aaron was very pleasant and very helpful and asked if everything was ok before he left, I appreciated that."

"The tech was super efficient and friendly! Thanks!"

"The calm demeanor was priceless on a mOnday morning! Thanks"
Located in Sioux Falls, South Dakota.