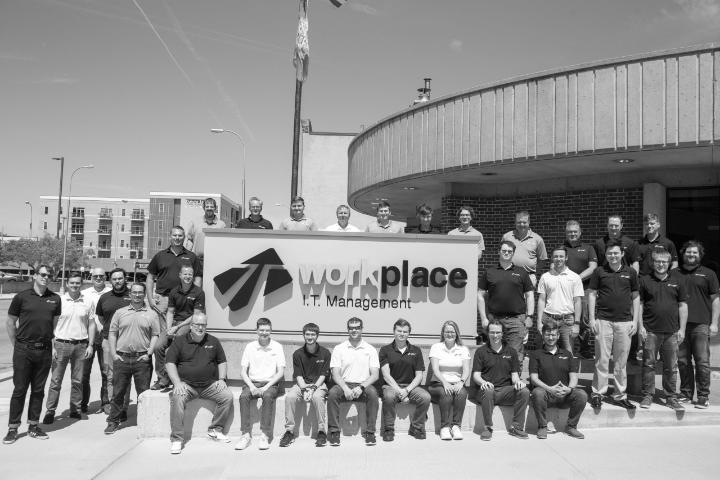 Deep Bench of IT Pros
By engaging with Workplace you'll gain access to an experienced team of  IT Generalists and Specialists. Most importantly you are retaining a team committed to creating superior client experiences on a daily basis.
The Workplace Team includes the following dedicated Lead resources:
Client Experience
Service Delivery
Client Technical Concierges
Security Advisor
Design Architect
Project Manager
Admin Account Manager
Engineers

11

Staff Technicians

15+

Interns

5 +

Leads

8
Superior Client Experiences
"Adrian fixed it! thank you!"

"Great job on a huge mess of files!"

"Brent did a great job fixing our login issues in no time. "

"As always, consistently friendly and helpful."

"Yes! I was impressed with how quickly you responded to my voicemail and took care of my situation."

"Logan answered my questions and fixed my issues promptly when install of 365 was completed."

"Marcus was helpful and friendly. Thank you!"

"Fast response and checked on issues I had been previously having. "

"Eric was so helpful and enjoyable to talk to! "

"Thoughtful and he was to the point to fix my problem quickly. I very much appreciate that. "
"Everyone I was in contact was helpful and knowledgeable. My computer is now performing so much better. Thank you for your quick results!"

"Matt took over the entire setup and worked with our vendor to get things setup and I did not have to do anything. Thanks"

"fixed all issues in a very quick timeframe"

"Conner was super quick to help and got the issue taken care of in less than 2 minutes! "

"Thanks for the early heads up this morning that our internet was down. I could at least share it with the team and set some expectations before or as they arrived in the morning."

"Willingness to help, was able to find information I did not have, very understanding"

"Patrick kept me informed of what he was doing, and admitted that he wasn't that familiar with the ProTranscribe system, so he sought help and resolved my problem."
Located in Sioux Falls, South Dakota.